belizedragonfly has a new Flikr photostream all about Belize!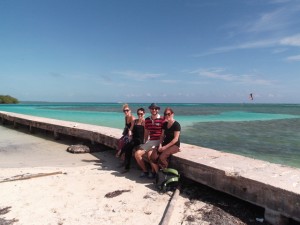 Recently I played tour guide for my friends on our trip to Belize.  We traveled around Belize for two weeks and had an amazing adventure together.  We hit Corozal, San Pedro, Caye Caulker, The Belize Zoo, Belize City, Copper Bank, Playa del Carmen (Mexico) and Tulum (Mexico).  Check out our trip on the belizedragonfly Flikr 2012 Belize Vacation set.  I'll continue to add photos to this photostream so check back too!
We traveled together from Portland, Oregon to Cancun, Mexico and then took an ADO bus to Belize with stops in Playa del Carmen and Tulum, Mexico.